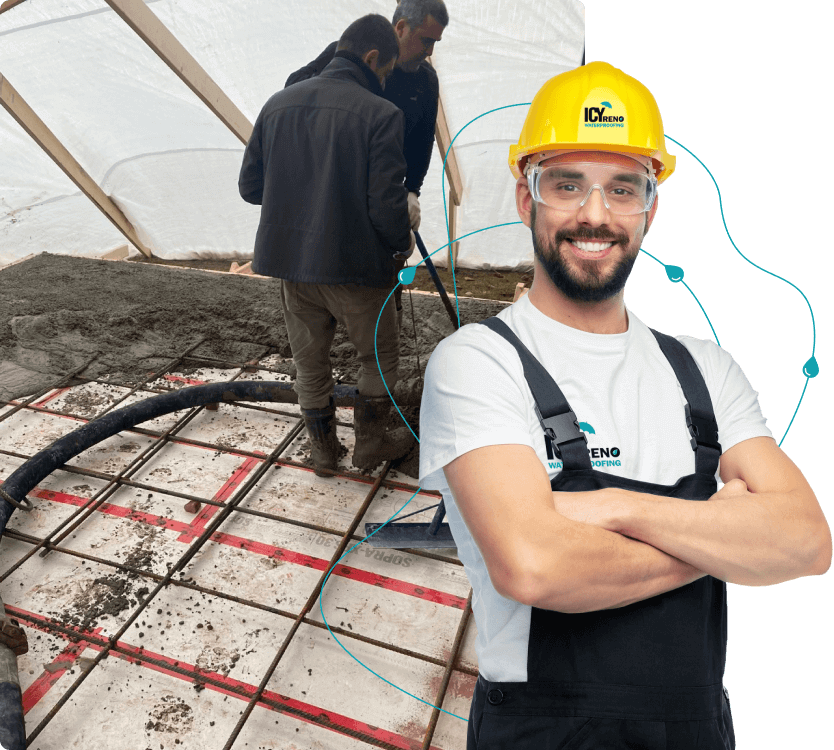 UNPARALLELED service for all clients
Our Mission.
Got a leaking basement in Toronto or the GTA? Then you've got to get in touch with the very best in basement waterproofing solutions. That's where we come in! IcyReno Waterproofing Corp. has been in the business for over 10 years, with great care and experience we have developed superior methods for keeping water out of your basement and protecting your property from flooding.
Our team of contractors are experienced in identifying even the most difficult sources of leaks, so you can rest assured knowing your project is in great hands.
We Can Also Take Care Of:
Get In Touch
Get Your Free Quote - Call Us Today!
We've Got Your Back!
When it comes to protecting homes, one of the most overlooked measures we can take is basement waterproofing. Water issues like leaks and flooding ruin thousands of homes each year and our experts can help you with the essential step in ensuring that you don't fall victim to these catastrophes.
By reinforcing the foundation of your property from the outside and the inside, taking a proactive approach and investing in basement waterproofing can provide you with peace of mind knowing your house is looked after.
What Makes Us the Ideal Choice for Basement Waterproofing in Toronto?
10 years of experience helping clients protect their homes
Fully insured and licensed for your peace of mind
Completely free, no-obligation estimates
Best value offered for basement waterproofing
A team dedicated to providing exceptional, unbeatable customer care
Have Questions?