Need Basement Underpinning?
Experience the pinnacle of underpinning services in Toronto, as we elevate your basement space to new heights.
Basement Underpinning Services
Renowned for our unrivaled precision and expertise, we deliver the best-in-class solutions. Trust us to transform your basement with excellence.
Finished Basement Underpinning
Underpinning a finished basement is feasible with meticulous planning and execution. We are here to assist you in this endeavor!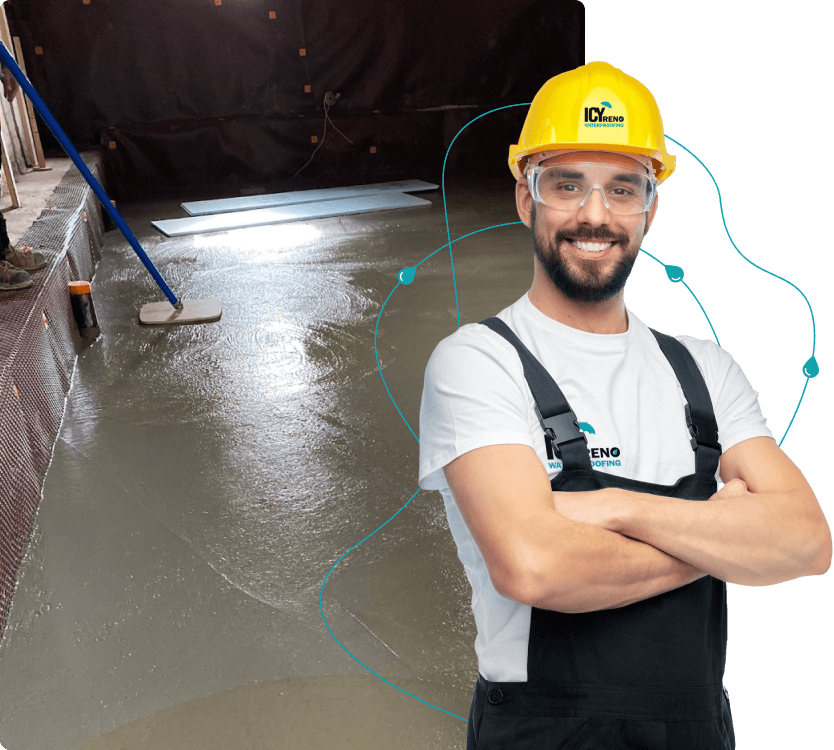 A great waterproofing alternative
Top-Rated Concrete Workers in the GTA
Basement concrete flooring is essential for providing a proper waterproof barrier, as it's resistant to the seepage of moisture. We offer full basement concrete flooring services from digging down and making sure the floors are level and free of debris to polishing as well as repairing drainage systems and resurfacing with new concrete.
Compared to other alternatives, concrete can cover large surfaces, with an easier application process and lower material costs.
As highly skilled concrete contractors in Toronto, we guarantee we will deliver impeccable concrete basement flooring solutions. Our primary goal is to provide superior services at competitive rates, ensuring accessibility for all. We always ensure your home is in top condition. If you are looking to complete a concrete job  in your basement or want to gather more information, please contact us – we would be happy to work with you.
Why Choose Us?
Experienced Team of Contractors
From Permits to Materials – We Take Care of Everything!
Full Planning & Project Management
Hundreds of Positive Reviews From Satisfied Customers
Learn More
Keep heat in and water out
Benefits of Concrete Flooring
Concrete has a number of uses and benefits. It is a great alternative for waterproofing your home, by covering a larger area of your property and preventing a lot of water from being absorbed. It also absorbed quite a bit of heat, which can help cut energy bills. Concrete can be finished in various ways, with different colours, stains, and aggregates, so you don't have to sacrifice style for function.
Top Benefits of Concrete Work:
Cost-Effective. Concrete is a very durable and low-maintenance material. It is affected by erosion far less than other materials, meaning it is more resistant to cracking. This means less repair and replacement costs.
Healthy Environment. Concrete protects from humidity and moisture, eliminating the risk of mold and mildew, which can cause serious, long-term health risks.
Increased Property Value. A brand-new waterproof concrete job saves potential buyers the time, money, and hassle of waterproofing themselves.
Peace of Mind.Get peace of mind knowing that your home and your loved ones are protected from the effects of water damage.
Have Questions?
We're here to answer any questions
Frequently Asked Questions