Need Basement Underpinning?
Experience the pinnacle of underpinning services in Toronto, as we elevate your basement space to new heights.
Basement Underpinning Services
Renowned for our unrivaled precision and expertise, we deliver the best-in-class solutions. Trust us to transform your basement with excellence.
Finished Basement Underpinning
Underpinning a finished basement is feasible with meticulous planning and execution. We are here to assist you in this endeavor!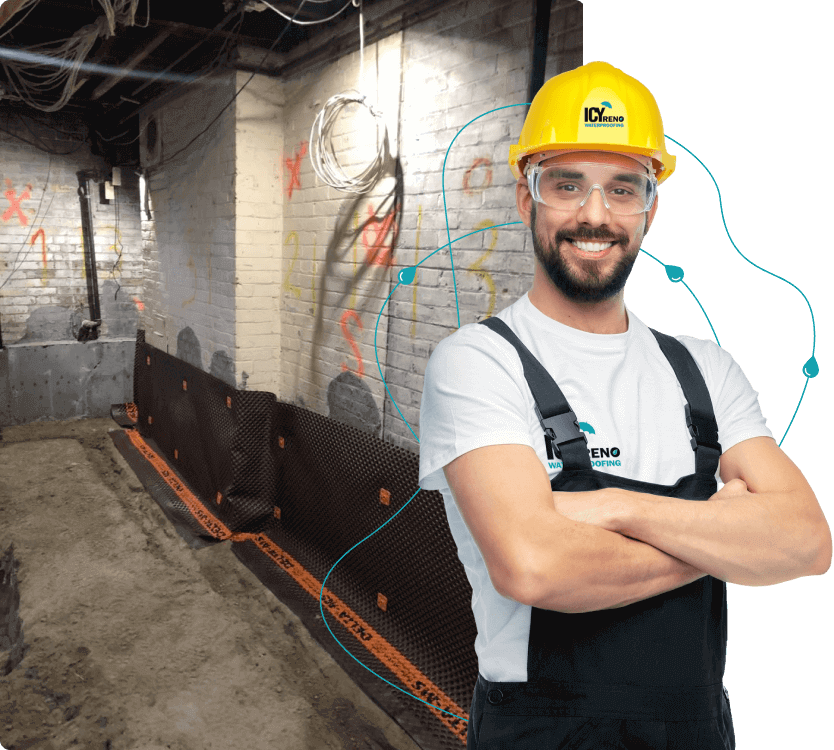 Basement Underpinning Services
Toronto's Best Basement Underpinning Contractors
IcyReno Waterproofing Corp. stands as the most trusted and dependable basement underpinning company in Toronto, Ontario. We are dedicated to elevating your expectations by elevating your basement.
Why Torontonians Choose Us
Leverage our team's industry experience and expertise in underpinning complex projects with precision. We value your time and prioritize timely completion without compromising on quality. Choose IcyReno Waterproofing Corp for trusted and reputable basement underpinning services.
Dedicated & Licensed Professionals
Quick Response to Queries
Leader in Basement Underpinning
From Permits to Materials – We Take Care of Everything!
Full Planning & Project Management
Bonded & Insured Team
building liveable spaces one basement at a time
Basement Underpinning Benefits
Discover the exceptional potential of basement underpinning — a remarkable renovation choice to enhance your living space, reinforce your home's structure, and minimize future maintenance expenses. It's a great way to create more room in your home while also ensuring it's structurally sound and energy-efficient.
The benefits of Basement Underpinning:
Increased living space: Basements are often underused or neglected, with many homeowners not taking advantage of the extra potential space below their home. Underpinning your basement gives you more usable room in the house, allowing for additional bedrooms, bathrooms, and other living spaces.
Increased value to your home: By adding more living space, you can increase the overall value of your home and make it more attractive to potential buyers in the future.
Improved structural integrity: Basement underpinning can help strengthen and stabilize the foundation of your home, reducing long-term risks such as cracking or shifting.
Improved drainage and moisture control: Basement underpinning can help reduce water issues in your basement, providing a dryer, healthier environment.
Increased energy efficiency: With improved insulation, drafts are eliminated and temperatures are more easily regulated, resulting in lower heating costs over time.
Got Questions?
Basement Underpinning Methods
IcyReno Waterproofing Corp. specializes in a variety of basement underpinning methods in Toronto. Each method is carefully tailored to meet the specific requirements of your project, ensuring minimal disruption to your daily life. Our team of skilled Toronto Underpinners is well-versed in the art of basement underpinning and utilizes proven techniques to achieve exceptional results. We offer several basement underpinning methods to strengthen foundations and enhance the structural integrity of your property.
Our range of underpinning methods includes:
Mass Concrete Underpinning Method (Pit Method): This time-tested approach involves excavating sections of the foundation and pouring reinforced concrete to create a solid and stable foundation beneath the existing one. It provides reliable support and enhances the structural stability of your property.
Underpinning by Cantilever Needle Beam Method: Utilizing the installation of needle beams, this method provides additional reinforcement to the foundation walls. It is particularly useful in situations where space constraints limit the application of traditional underpinning techniques.
Pier and Beam Underpinning Method: By constructing piers and beams, this method transfers the weight of the structure to a deeper, more stable soil layer. It effectively strengthens the foundation and ensures long-term stability, especially in areas with weak soil conditions.
Mini Piled Underpinning: This technique involves installing small-diameter piles beneath the existing foundation, providing enhanced stability and support. It is an efficient solution for projects with limited access or challenging soil conditions.
Pile Method of Underpinning: Employing the installation of large piles, typically made of steel or concrete, this method effectively transfers the load of the structure to a deeper, more stable soil layer. It is a reliable choice for strengthening foundations and ensuring their long-term durability.
Pre-Test Method of Underpinning: This approach involves conducting load tests on the existing foundation to assess its capacity and identify any weaknesses. Based on the test results, a suitable underpinning method is selected to reinforce the foundation and enhance its structural integrity.
With our unwavering commitment to craftsmanship and excellence, you can trust us to deliver reliable basement underpinning solutions. Our expertise and attention to detail ensure that your property is strengthened, providing peace of mind and long-lasting results.
We are the Best Toronto's UnderPinners!
Famous Basement Underpinning Methods
A strong and solid foundation is essential for a resilient basement, ensuring stability and safety throughout your home.
Reinforce your basement's foundation with expert IcyReno underpinning services. Our skilled team will strengthen and stabilize your existing structure, ensuring long-lasting stability and a sense of security. Trust us to enhance your basement's durability and maximize its potential.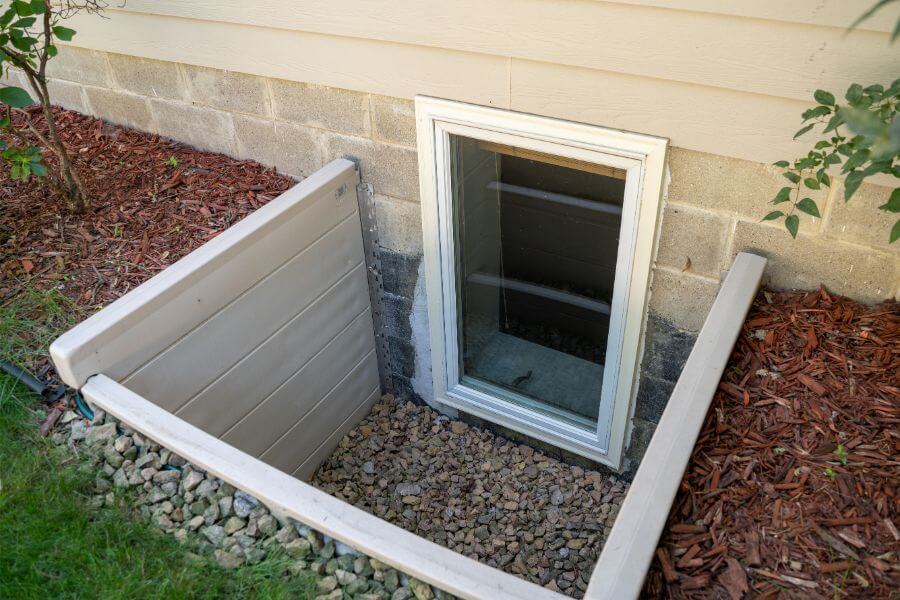 Basement Lowering
We excavate the soil beneath your foundation, lowering the floor and creating additional livable space.
Learn More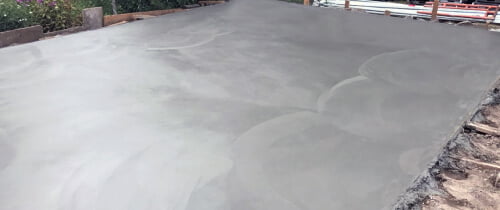 Basement Concrete Flooring
A durable and economical flooring option that can be finished in a variety of colours, stains, and aggregates.
Learn More
Why is Basement Underpinning in Toronto a Popular Choice?
Basement underpinning in Toronto offers a practical solution for homeowners, unlocking the full potential of their properties by adding functional space, increasing value, and ensuring the long-term structural integrity of their homes.
People opt for basement underpinning in Toronto for several reasons:
Limited Space: Toronto is a densely populated city with limited space. It makes basement underpinning an ideal choice for homeowners aiming to maximize their living area. By excavating the soil beneath the existing foundation and lowering the basement floor, additional usable space is created, proving invaluable in the city's competitive real estate market.
Property Value: Basement underpinning significantly boosts the value of a property. Expanding the living space and enhancing the structural integrity of the home enhances its market appeal, attracting potential buyers and providing homeowners with a wise investment.
Customization Possibilities: Underpinning allows homeowners to tailor their basements to their specific needs and preferences. Whether it involves creating extra bedrooms, a home office, a recreational area, or a personal gym, underpinning offers the opportunity for creative utilization of the basement space, accommodating individual lifestyles.
Structural Stability: Many older homes in Toronto have shallow foundations that may require reinforcement. Underpinning strengthens the foundation, addressing issues like uneven settling, cracks, or sagging floors. It ensures the long-term structural stability of the home, instilling confidence and peace of mind for homeowners.
Future Expansion Flexibility: Underpinning provides a solid foundation for future expansion plans. By increasing the depth and strength of the foundation, homeowners have the flexibility to vertically or horizontally expand their homes in the future, accommodating evolving needs or growing families.
Compliance with Building Codes: Basement underpinning projects in Toronto adhere to building codes and regulations. By ensuring compliance, homeowners can have confidence that their basement renovations meet required safety standards and are legally approved.
Frequently Asked Questions